Brooklyn Mini-Split System Installation & Repair
Mini-split systems can provide temperature regulation with less noise pollution, making them an ideal choice for residential or commercial applications. Whether you need to install a new unit or repair your existing one, our experienced, certified HVAC technicians have the expertise necessary to ensure that your mini-split system is installed correctly and functions properly all year round.
For the past 40 years, Heatspan has been helping families in Brooklyn, Queens, and surrounding areas install and repair their heating and cooling systems. We offer same-day service to give you the fastest solutions possible.
What Is a Mini-Split System?
Mini-splits, or ductless air conditioners, offer homeowners not only the power to cool and heat their homes, but a function known as "zone-control." Unlike traditional systems that can simply be turned on or off, each indoor unit of a mini-split can be set to individual temperatures, allowing for customized comfort throughout the home. In short, mini-split air conditioning offers convenience and flexibility for everyone looking to customize their own space.
Why Should I Consider a Mini-Split?
A mini-split is a great addition to any home, bringing with it a number of advantages that are worth considering. Here are a few benefits:
Highly Customizable: Mini-splits offer flexibility for heating and cooling in individual spaces around your home. For example, rooms that are not occupied can have set temperatures that will save money and energy over time.
Two-in-One: Mini-splits combine two major home appliances into one. They heat and cool your house all throughout the year. This can help you avoid paying for a furnace or boiler.
Energy Efficient: These systems are ductless and therefore avoid energy loss that is normally associated with central forced air systems. According to the U.S. Department of Energy, this can save around 30% of energy consumption.
If you're looking to upgrade your home's heating and cooling system, a mini-split could be the perfect investment. With its flexibility, a mini-split could heat and cool your Brooklyn home with ease.
We're available 24/7. Call us today at (718) 375-3320 to learn more!
Signs Your Mini-Split Needs Repair
Mini-splits can last around 10-15 years with proper care and maintenance. Knowing when to call for service from a technician can help keep your mini-split running smoothly over the years. Here are signs to look out for:
Leaking Water: This is an indication that your mini-split is not working properly and a drain line may be blocked or broken.
Less Output: If the system's cooling output is less than it should be, our technicians can inspect this issue to diagnose the problem. The issue could be due to unclean air filters, incorrect thermostat calibrations, and more.
Loud Sounds: Strange sounds such as grinding, hissing, bussing, and squealing are signs that your mini-split needs professional maintenance. The sounds may be occurring due to high-pressure buildup, broken fan motor bearings, leaks, and other issues.
Short-Cycling: If your mini-split is shutting off before completing a cooling cycle, this not only makes your house uncomfortable but signals that maintenance needs to be done. A technician can investigate if this is due to low refrigerant, clogged filters, or other reasons.
Our team at Heatspan can provide timely inspections to determine what issues you are experiencing. Sometimes, a mini-split may need to be replaced rather than repaired. In these scenarios, we'll give you the best options for your situation, so you can make the most informed decision possible.
Choose Heatspan for Your Mini-Split Needs
Serving Brooklyn, Queens & Neighboring Areas
At Heatspan, we make sure that our customers can stay comfortable and cozy in their homes all year around. We understand that the cost associated with repairs and new equipment, especially for a mini-splits, can be expensive. That's why we have financing options available. Affordable solutions to comfortable living are what we do best.
Call today to learn more about our mini-split solutions at (718) 375-3320 or schedule with us online.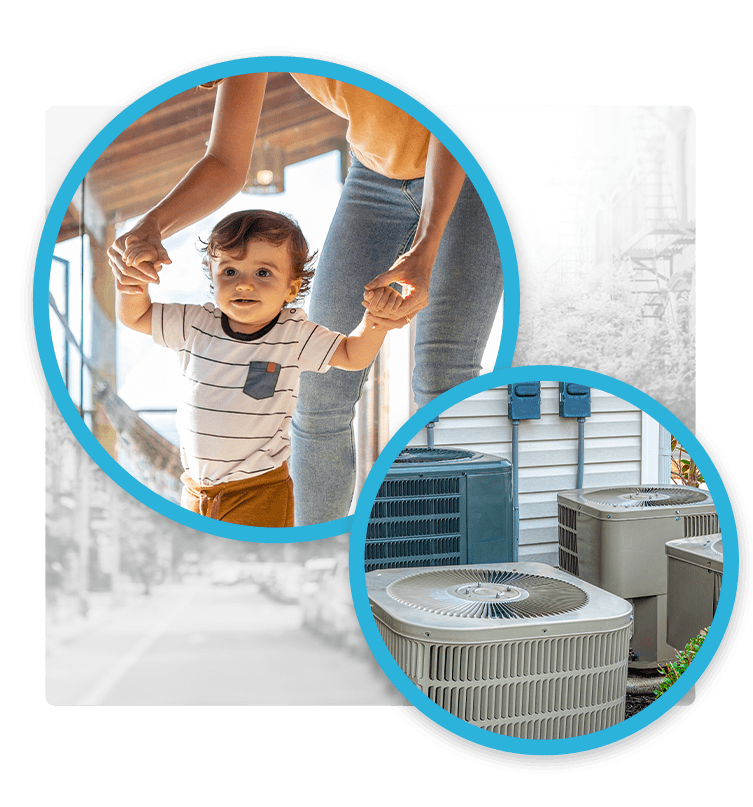 Parts Protection Plan
Fast Response for Improved Performance & Longevity For priceless peace of mind and reassurance, ask about our valuable and unbeatable Parts Protection Plan under which our expert technicians, who are ready to move at a moment's notice, shall provide all labor and replace all defective parts on your equipment free of charge. No longer would you be suddenly required to upset your budget with expensive heating repairs when you least expect to do so. And fast, reliable service would merely be a phone call away.
Getting Started Is Simple!
Proven Record of Success
"It was a very pleasant experience dealing with them as well as the customer service representative."

- Chany J.

"The estimator and technician were knowledgeable, professional, and absolutely efficient in their jobs."

- Paula S.

"Will continue to use this service and recommend to my friends and neighbors."

- Pamela B.

"I will use them again."

- Harrison G.

"On time and timely."

- Sid M.

"Professional service."

- Patricia B.