Boiler and Heater Repair in Brooklyn, NY
Not every problem needs to be solved by replacing your full HVAC system when you have a problem with your boiler, heater or AC unit. It is usually more cost-effective to repair parts and extend the longevity of the unit in the short run.
Our specialists are happy to talk you through the options when you have a problem with your boiler or heater. Whether you choose to repair or replace your heating system, our certified heating repair techs in Brooklyn, NY are here to help you every step of the way.
When Should a Heating System Be Repaired?
Pay attention to the water pressure: low water pressure is a sign of a problem.
If you are not getting any hot water, it is time to call for help.
Unusual noises, such as banging, can mean that there is something off about the pipes.
If there are unexplained spikes in your energy bill it could mean that your HVAC system is no longer running as efficiently as it should.
---
If you're experiencing problems with your boiler or heater, don't hesitate to give our team a call at (718) 865-3404 today. We're experts in heater repair in Brooklyn, NY.
---
Hire a Certified Technician for Heater Repair in Brooklyn, NY
One of the most important systems in your home is your boiler. It provides heat and hot water for your family, and it needs to be maintained in order to function properly.
While you may be tempted to try to repair your boiler yourself, it is always best to hire a professional HVAC technician to perform boiler repairs. We have the training and experience necessary to properly diagnose and repair your boiler, and we can also provide you with boiler maintenance tips to help prolong the life of your system.
In addition, our professional technician will be able to identify any potential safety hazards that you may not be aware of.
To avoid any further issues, make sure you hire HeatSpan to handle your repair job. We make sure to repair things correctly the first time. This policy ultimately helps lower costs and lets you use the heating unit for a longer period of time. Unsure about how to approach a problem? Our heater repair techs in Brooklyn, NY can be reached 24/7.
We guarantee:
A certified technician is on the job
Quick and efficient response time to your request
Heatspan is here to restore function to your boiler and other HVAC components. Call (718) 865-3404 today!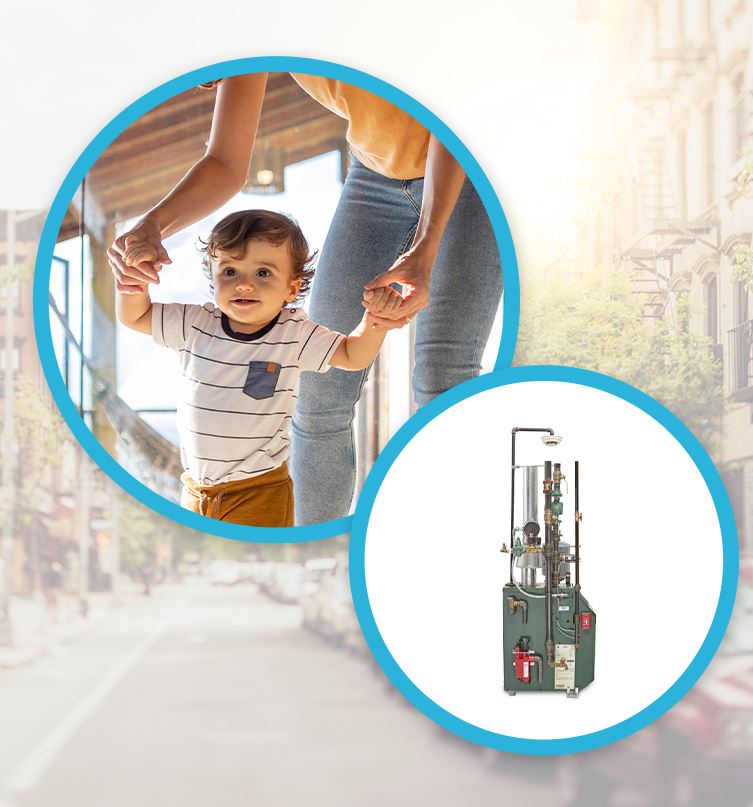 Parts Protection Plan
Fast Response for Improved Performance & Longevity For priceless peace of mind and reassurance, ask about our valuable and unbeatable Parts Protection Plan under which our expert technicians, who are ready to move at a moment's notice, shall provide all labor and replace all defective parts on your equipment free of charge. No longer would you be suddenly required to upset your budget with expensive heating repairs when you least expect to do so. And fast, reliable service would merely be a phone call away.
Getting Started Is Simple!
Proven Record of Success
"It was a very pleasant experience dealing with them as well as the customer service representative."

- Chany J.

"The estimator and technician were knowledgeable, professional, and absolutely efficient in their jobs."

- Paula S.

"Will continue to use this service and recommend to my friends and neighbors."

- Pamela B.

"I will use them again."

- Harrison G.

"On time and timely."

- Sid M.

"Professional service."

- Patricia B.